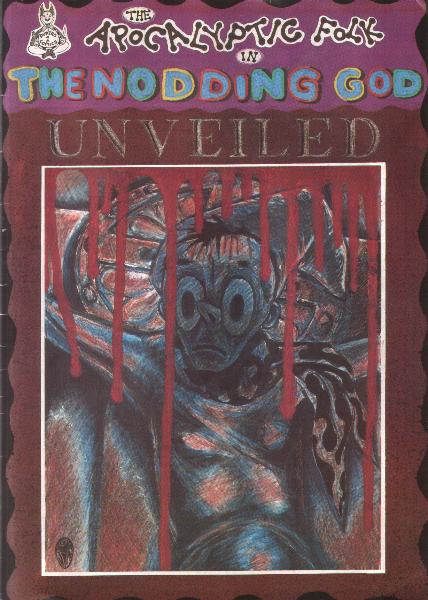 It's funny, because I was searching for "
Island
" and I found a blog that spoke about this album and of the CD that came with the Comic Book that David Tibet released as a special edition around 1993. I got this album thanks to a friend who works in a record store- nowadays the album's kind of rare to get your hands on.
It's one of my C93 albums. It's pure magic- and also the one with most "electronic" touches. In this album are featured the following artists:
HÖH
,
Bjork
and (I'm not certain)
Baby Dee
. You can hear Bjork singing in the first track, "Falling".
The cover of this album is really appealing too and shows how the content of this album should sound like: mysterious, melancholic, sad, and "icelandic".
The tracks which I'de recommend are the following: "Anyway, people die", "Oh, Merry-go-Round", "Crowleymass Unveiled" (an effort that David Tibet took to make a pop song and features a recording of Aleister Crowley speaking) and "Passing Horses".
In the CD, which is a short EP,you can hear two tracks: the 1st one "Children Of The Nodapoc Gathering Round" is a must have!
You can have the album and the short EP by clicking one of the images above. Hope you like these ones.
You can hear here a track that exists in "
Island
" (unfortunately I couldn't find one of the two tracks on the CD that came with the comic book...):